Diesel Tec are your Authorised Inspection Station also providing Mass Management Maintenance Services, full engine rebuilds, suspension work, clutches, gearbox overhauls, Allison auto repairs, diff repairs, chassis repairs and modifications, air conditioning and auto electrics.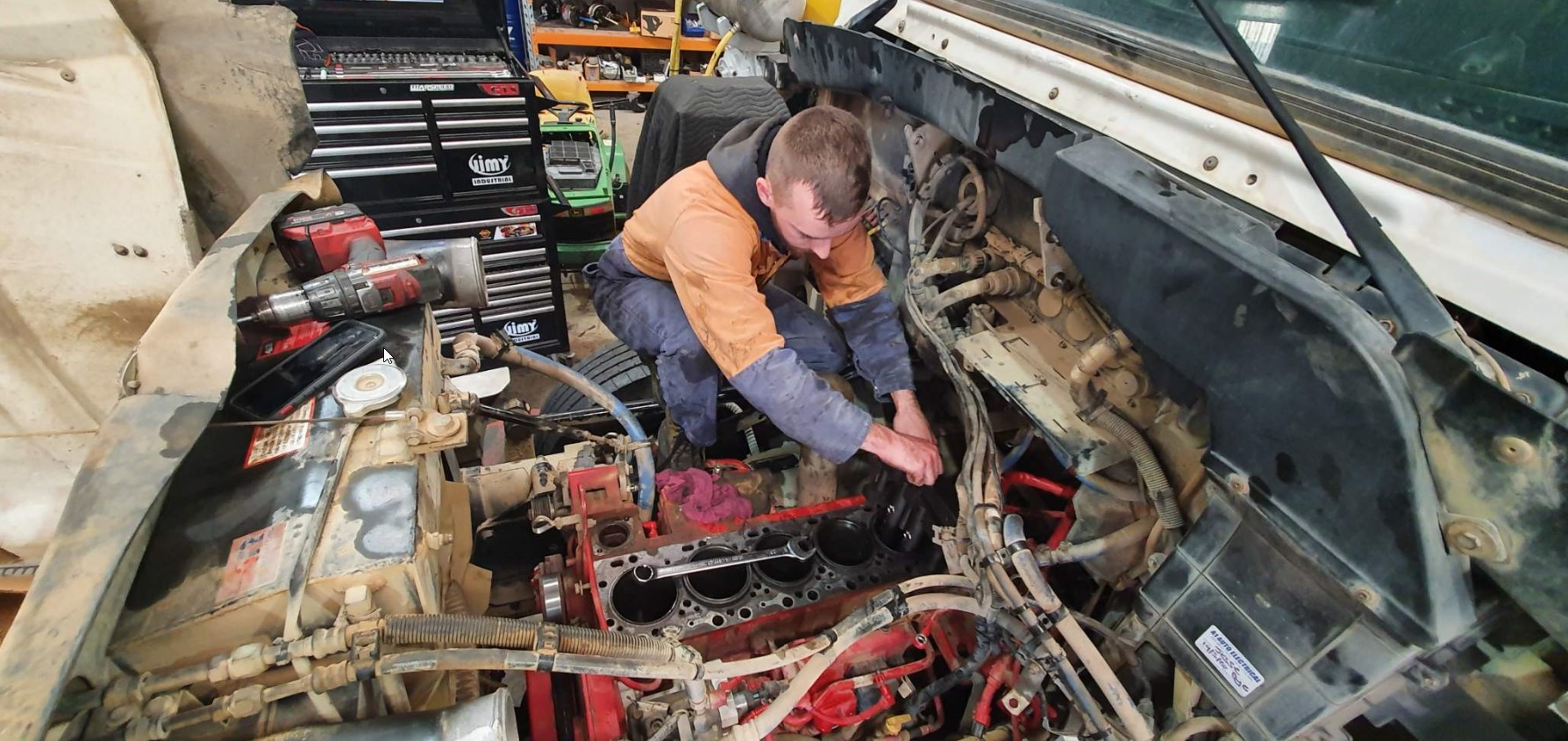 We can supply and fit new Engines or provide a complete engine rebuild, in chassis or out. All engines come with a workmanship guarantee and 100% Warranty
Engine Cylinder head gaskets, Camshafts Tensioners, Belts, Oil pumps, Water pumps, Lift pumps, seals and gaskets
Brake replacement service. We also stock a large range of brake parts, front and rear brake shoes, drums, brake boosters, rotors, s cams and bushes, wheel bearings, hub and axle seals
We stock a comprehensive range of hydraulic hoses, Radiators hoses, Hose clamps
Our mobile auto electrical service caters for a diversity of Trucks, Utes and Earthmoving Equipment. Our mechanics have all the equipment on hand to repair most electrical faults. Should a part need to be ordered, in most cases we are able to organize on the day installation.